A former prosecutor has warned that it's "troubling" a judge overseeing the case against former President Donald Trump appears to have made political donations to President Joe Biden's campaign and other organizations.
Carol Lam, a former federal prosecutor in Southern California, told "MSNBC Reports" on Friday that Juan Merchan's prior political contributions could pose an ethical issue for his continued handling of Trump's case.
"I think the optics are a bit problematic," Lam said. "To be clear, the donations were made in 2020 before Judge Merchan had either the Trump Organization case assigned to him, or obviously this case, but it is troubling optics, I think, for any judge to have made a political contribution, and then to have a party who is either the beneficiary or not the beneficiary of that political contribution before that judge in court. Now, it was a trivial amount of money, and this is a trial-level judge."
"The judge, in this case, is not the ultimate trier of fact, the jury is, but the judge does call some balls and some strikes during the course of the trial, and if there's a conviction, the judge is responsible for sentencing. That is all subject to review on appeal," she continued. "However, it is probably not the best course of action for a judge to have made political contributions while a sitting judge, with the possibility that such cases can arise before him."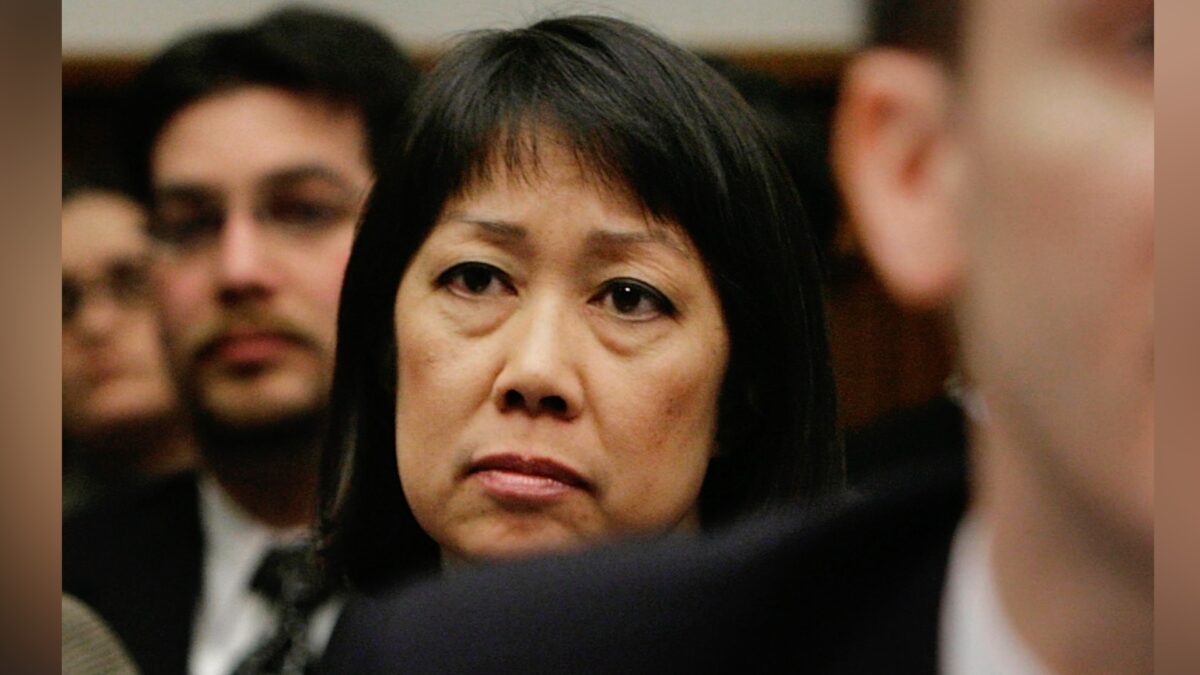 According to a recent review of Federal Election Commission (FEC) records, Merchan donated $15 to "Biden for President"—Biden's official 2020 presidential campaign.
It also shows two other $10 contributions, one earmarked to the "Progressive Turnout Project," an organization whose stated mission is to "rally Democrats to vote," and another to "Stop Republicans," a subsidiary of the Progressive Turnout Project that describes itself as a "grassroots-funded effort dedicated to resisting the Republican Party and Donald Trump's radical right-wing legacy."
NTD News reached out to Merchan's office, Biden For President, and the Progressive Turnout Project for further comment but did not receive a response before this article was published.
Trump Accuses Judge of Bias
On April 4, Trump pleaded not guilty in a New York City court to 34 felony charges following an unprecedented indictment brought by Manhattan District Attorney Alvin Bragg.
The frontrunner for the Republican presidential nomination allegedly orchestrated payments to two women before the 2016 election to suppress publication of their alleged affairs with him. Trump has denied having an affair with either woman, saying he's a victim of extortion.
Meanwhile, Trump has already spoken out against Merchan, accusing the judge of holding a political bias against him in the case.
In a March 31 post on Truth Social, Trump wrote, "The Judge 'assigned' to my Witch Hunt Case, a 'Case' that has never been charged before, hates me. His name is Juan Manuel Marchan [sic], was hand-picked by Bragg & the Prosecutors."
Trump noted that Merchan has presided over previous cases involving Trump's business affiliates and alleged Merchan "strong-armed" former Trump Organization CFO Allen Weisselberg into taking a plea deal in a recent case.
Ethical Concerns
While some legal experts have played down the donations as "trivial" due to the size of the payments, others have questioned whether they could cause the case to be tossed on appeal.
Pentagon correspondent Kristina Wong wrote in a post on Twitter that Merchan, by making the political contributions, violated New York's Code of Judicial Conduct, noting that it could give grounds for an ethics investigation, according to several legal experts and former prosecutors.
Judge Juan Merchan, who is overseeing former President Donald Trump's case in Manhattan, violated New York's Code of Judicial Conduct by making three donations to Democrats in 2020, which could be grounds for an ethics investigation, according to several legal experts and former…

— Kristina Wong ?? (@kristina_wong) April 6, 2023
Section 100.5 of the New York Code of Judicial Conduct states sitting judges cannot "directly or indirectly engage in any political activity" except to vote, identify himself or herself as a member of a political party, and comment "on behalf of measures to improve the law, the legal system or the administration of justice."  Prohibited political activity includes "soliciting funds for, paying an assessment to, or making a contribution to a political organization or candidate."
The New York State Advisory Committee on Judicial Ethics's yearly-updated handbook (pdf) further states, "A sitting judge may not make political contributions at any time, even to a U.S. presidential candidate or to a federal congressional candidate outside of New York State."
Stephen Gillers, a legal ethics professor at New York University, told CNN that Merchan's reported political donation to Biden for President, and possibly the one to Stop Republicans, "would be forbidden unless there is some other explanation that would allow them."
However, Gillers said that he believes the donations "would be viewed as trivial" due to the small sums given. He also noted that New York State's Commission on Judicial Conduct would likely remind the judge of the rules if a complaint was filed.
When asked if the contributions could be grounds for a legal challenge or recusal, Gillers said, "Absolutely not. This does not come anywhere near the kind of proof required for recusal."
Mike Davis, a former Republican chief counsel on the Senate Judiciary Committee, told the network that Merchan's apparent political donations should disqualify him from overseeing the case against Trump.
"He donated to Joe Biden's campaign. He should get off this case. And this judge has a history, with President Trump, in prior cases," Davis said.
Ryan Morgan contributed to this report.