Six people were rescued on Tuesday after a large commercial boat capsized off the coast of Louisiana in the Gulf of Mexico, but 12 remain missing, according to the U.S. Coast Guard.
The U.S. Coast Guard and multiple good Samaritan vessels continue their search and rescue efforts about eight miles (12.9 kilometers) south of Port Fourchon, the state's southernmost port, the U.S. Coast Guard announced late Tuesday.
The Coast Guard said it received a radio beacon notification around 4:30 p.m. of a distressed 129-foot commercial lift vessel. The Coast Guard subsequently issued an urgent broadcast that attracted some vessels to come and help.
At the time, a heavy storm with gusty winds was hitting the area, according to the National Weather Service in New Orleans.
One person was rescued from the water by the Coast Guard Cutter Glenn Harris, a 154-foot vessel, which arrived on the scene within 30 minutes. Another person was rescued by a Coast Guard vessel from Grand Isle. Another four people were rescued by good Samaritan vessels.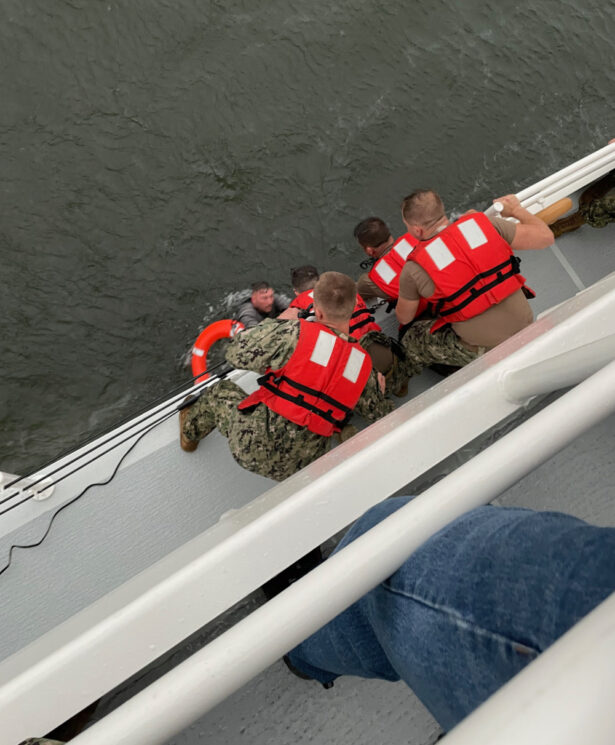 SEACOR Marine, which owns the capsized boat, confirmed to ABC News that the boat is used in oil and gas exploration and is called the SEACOR Power. The company told the outlet that a total of 18 people, including employees and contractors, were on board.
Vessels conducting the rescue mission, which was still in progress as of late Tuesday, include Coast Guard Cutter Glenn Harris, two Coast Guard Station Grand Isle 45-foot vessels, Coast Guard Cutter Amberjack, as well as an MH-65 Dolphin helicopter from Coast Guard Air Station New Orleans, and an HC-144 Ocean Sentry airplane from Coast Guard Air Station Corpus Christi.
The National Weather Service late Tuesday announced a flash flood watch for areas of southeast Louisiana and Mississippi through Thursday morning.
From The Epoch Times