Jair Bolsonaro, the former Brazilian president nicknamed the "Trump of the Tropics," is under observation at a Florida hospital after complaining of abdominal discomfort, his wife announced on Jan. 9.
"Dear all, I inform [you] that my husband, Jair Bolsonaro, is in observation [at] a hospital due to abdominal discomfort, as a consequence of the stab he had in 2018 from a former PSOL (Socialism and Freedom Party) member," Michelle Bolsonaro announced in a translated Instagram post.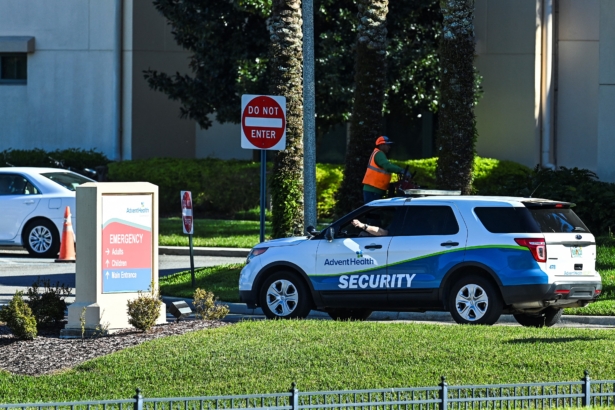 She asked for prayers for both her husband and Brazil.
In the four years since his original stab wound, Bolsonaro was hospitalized for complications from it on multiple occasions, according to CNN.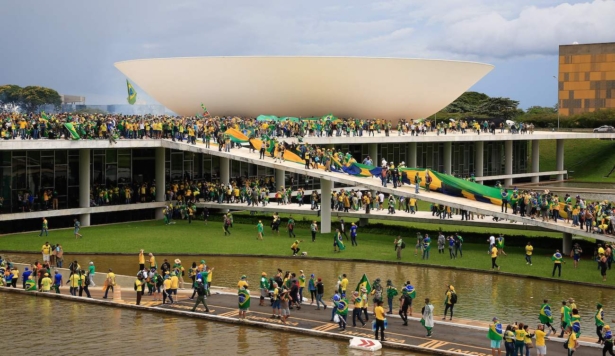 Images from Twitter show Jair Bolsonaro was out taking pictures with supporters just a day ago.
The news of his wound flaring came one day after his supporters stormed the Brazil Congress, Supreme Court, and presidential palace.
Rioters ripped through the buildings, smashing windows, furniture, and artwork. They also stole the country's original 1988 Constitution.
Bolsonaro lost Brazil's 2022 election to socialist Luiz Inacio Lula da Silva, the Workers' Party candidate.
Silva won with 50.9 percent of the vote, as previously reported.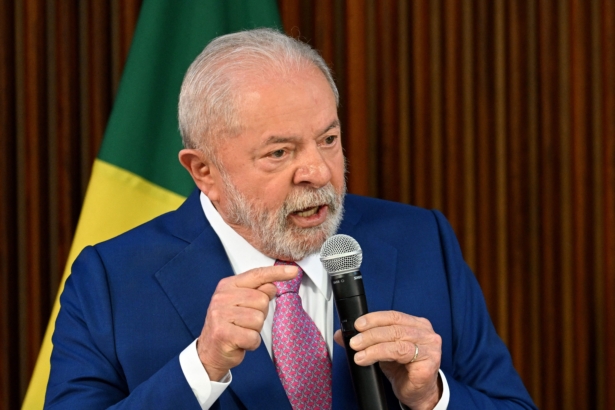 Bolsonaro said protests following his apparent loss were the fruit of "indignation and a sense of injustice."
His supporters took to the streets.
Across Brazil, they blockaded roads in 190 locations and caused widespread disruption in fuel distribution, industrial activity, and food logistics.
So far, Silva's government has arrested more than 1,200 of Jair Bolsonaro's supporters. The president has also blamed his predecessor for the unrest.
"You know that there are several speeches by the former president encouraging this. And this is also his responsibility and the parties that supported him," Silva said in a post on Twitter.
Bolsonaro responded to the unrest with his own Twitter message, telling the public he didn't support violence, according to a translated post.
"Peaceful demonstrations, in the form of the law, are part of democracy," the post reads. "However, depredations and invasions of public buildings as occurred today, as well as those practiced by the left in 2013 and 2017, crossed the line."
He added that he repudiates the accusations against him by Silva.
After the election and before his term ended, Bolsonaro flew to Florida, as previously reported.
White House national security adviser Jake Sullivan told reporters in Mexico City that America has not yet received, "Any official requests from the Brazilian government related to Bolsonaro."
However, Democrats including Rep. Alexandria Ocasio-Cortez (D-N.Y.), Rep. Ilhan Omar (D-Minn.), and Rep. Joaquin Castro (D-Texas) called for Jair Bolsonaro's extradition.
"Domestic terrorists and fascists cannot be allowed to use Trump's playbook to undermine democracy," said Castro. "Bolsonaro must not be given refuge in Florida, where he's been hiding from accountability for his crimes."
Bolsonaro didn't attend Silva's inauguration.
From The Epoch Times