The parents of a 2-year-old boy with special needs from California were both arrested on Friday in relation to the death of the missing toddler, who vanished from his Fresno home earlier this month, authorities said.
The announcement of the arrest came just hours after police located the body of a toddler aged between 2 and 3, police said.
The remains of the child, believed to be Thaddeus Sran, were found burned in an almond orchard on Thursday at a farming area outside the central California city of Madera, ABC30 reported.
The parents, identified as 29-year-old Briseida Sran and 42-year-old Sukhjinder Sran were taken into custody early on Friday just after 7 a.m. on suspicion of the murder of their son.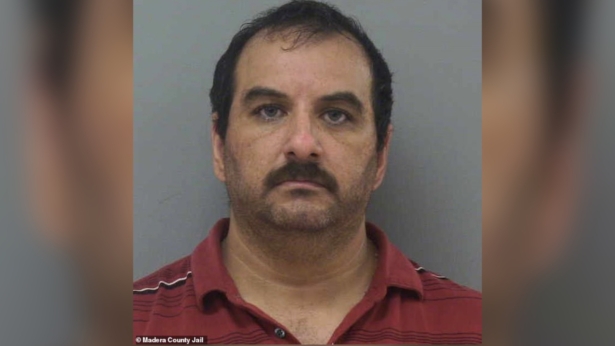 Authorities couldn't provide definitive confirmation whether the body was that of the missing boy, as the department awaits pending autopsy results, Madera Police Chief Dino Lawson said at a press conference on Friday. The police chief added, however, that detectives "strongly believe" it is "little Thaddeus."
In an earlier statement from July 21, police said the parents of Thaddeus "stopped cooperating early on in the investigation."
"Unfortunately, Thaddeus's parents stopped cooperating early on in the investigation," the statement said. "We believe their assistance in this case would be helpful. We are hopeful that they will resume cooperating with Madera Police Department detectives and help us."
After reporting the boy as missing, the parents both claimed on July 14 that they put him to bed at around 10 p.m., then woke up the next day to find him missing.
Thaddeus was born premature and needed special treatment ever since his birth for his "severe health issues," according to a police statement. The boy used a feeding tube, was non-verbal, and had just recently learned to walk.
"Everyone is concerned for Thaddeus's welfare, especially since he requires specialized care that few are equipped to provide," Lawson said at the time the boy went missing.
On July 17, over 100 people came together for a grid search in the hope of locating the boy and bringing him back home safely. At that time, the family also offered a $5,000 reward for information that led to finding him.
This led detectives to treat the case as an abduction but they were unable to activate an Amber Alert, as there was not any abductor or vehicle information to verify.
The boy's parents also reportedly had another child who died a few years ago after being born prematurely, Madera Police Lieutenant Josiah Arnold confirmed, according to ABC30.
No additional details were provided surrounding the death of the child.