Facing twin scandals and growing pressure to step down, New York Gov. Andrew Cuomo declared Wednesday that he will not resign.
"I wasn't elected by politicians. I was elected by the people of the state of New York. I'm not going to resign," Cuomo told reporters during a press conference in Albany, in his first briefing since Feb. 22.
"Some politicians will always play politics, right. That's the nature of the beast. I don't think today is the day for politics," he also said.
The Democrat is facing pressure from Republicans and within his own party to resign because three women accused him of sexual harassment and his administration acknowledged withholding COVID-19 death data from state legislators.
Cuomo's administration infamously in March 2020 ordered nursing home operators to take back residents or accept new residents even if they'd tested positive for COVID-19, the disease caused by the CCP (Chinese Communist Party) virus.
While it's still unproven if the policy itself led to additional deaths, state officials refused to disclose how many nursing home residents died in hospitals, only revealing the figure after the state's attorney general issued a scathing investigative report in January.
Officials also rebuffed queries from state legislators on the data, claiming it could "be used against us" by former President Donald Trump's administration.
Cuomo, a lawyer who has governed New York since 2011, was one of the most visible governors in the nation last year, widely praised by party influencers and leaders for his longwinded press conferences in which he frequently took shots at Trump. But his star has fallen sharply in recent weeks, particularly after a trio of women came forward claiming Cuomo harassed them.
Lindsey Boylan, 36, a former deputy secretary, says Cuomo, 63, kissed her suddenly during a meeting, and harassed her on other occasions. Charlotte Bennett, 25, another former aide, says Cuomo asked her inappropriate questions. And Anna Ruch, 33, says Cuomo asked if he could kiss her at a wedding. A photograph shows Cuomo gripping her face with his hands at the event.
The governor said Wednesday he often kisses people.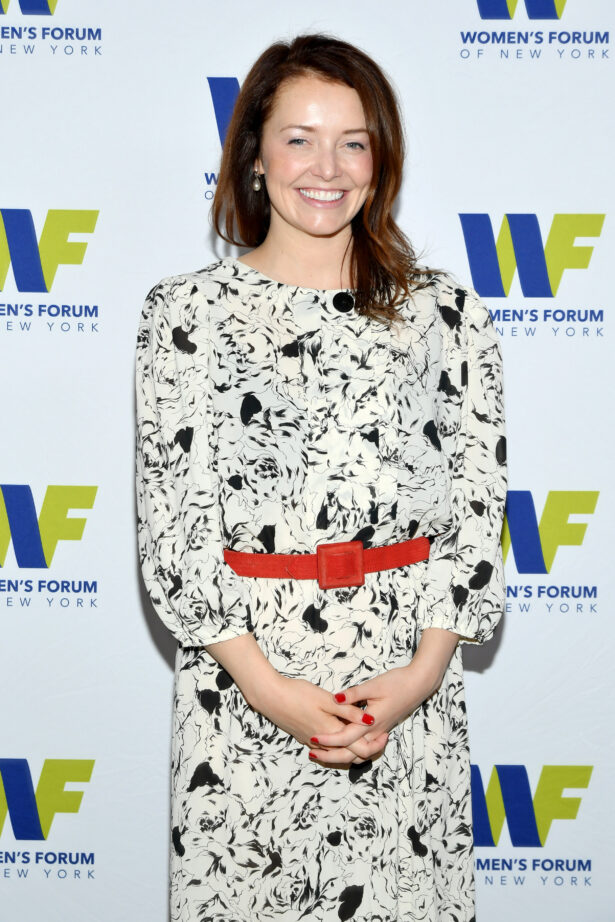 "You can go find hundreds of pictures of me kissing people, men, women," he said. "It is my usual and customary way of greeting."
Cuomo in a written statement Sunday said he "never intended to offend anyone or cause any harm" as he described "being playful" and making jokes while at work in a bid to "add some levity and banter to what is a very serious business."
On Wednesday, he said he wanted to address the accusations, even though his lawyers had advised him not to say anything.
"I want New Yorkers to hear from me directly on this. First, I fully support a woman's right to come forward. And I think it should be encouraged in every way. I now understand that I acted in a way that made people feel uncomfortable. It was unintentional. And I truly and deeply apologize for it. I feel awful about it. And frankly, I am embarrassed by it. And that's not easy to say. But that's the truth," he said.
"But this is what I want you to know. And I want you to know this from me directly. I never touched anyone inappropriately. I never touched anyone inappropriately. I never knew at the time that I was making anyone feel uncomfortable. I never knew at the time I was making anyone feel uncomfortable. And I certainly never ever meant to offend anyone or hurt anyone or cause anyone any pain. That is the last thing I would ever want to do. I asked the people of this state to wait for the facts from the attorney general's report before forming an opinion."
New York Attorney General Letitia James, a Democrat, is conducting an investigation into the complaints. Some Democrats are waiting for the results to take a stance on whether Cuomo should step down, but others are saying he should do so immediately.
"The time has come. The governor must resign," Rep. Kathleen Rice (D-N.Y.) said in a recent tweet.
"How many more women need to come forward? Governor Cuomo needs to resign," state Assemblywoman Nathalia Fernandez, a Democrat, added.
Lawmakers on Tuesday reached a deal to repeal Cuomo's emergency powers, which he was granted last year to help combat the COVID-19 pandemic.
The new briefing drew a response from Boylan, who is running for Manhattan borough president.
"How can New Yorkers trust you @NYGovCuomo to lead our state if you 'don't know' when you've been inappropriate with your own staff?" she wrote on Twitter.
From The Epoch Times