Keith Raniere, the former leader of the cult NXIVM, was ordered by a federal judge in Brooklyn on Tuesday to pay nearly $3.5 million in restitution to 21 of his victims, according to reports.
Raniere, 60, attended the federal restitution hearing by video from an Arizona prison. He was previously sentenced to 120 years in prison in 2020 for sex trafficking, federal racketeering, and child pornography charges dealt in 2019 for his involvement in the New York-based cult. He was also fined $1.75 million at the time.
The latest $3.5 million fine includes the cost of removing scars from branding rituals performed by a secret sorority composed of female "slaves" that Raniere had in NXIVM. In addition to being branded with Raniere's initials with a cauterizing pen, the women were kept on starvation diets and at times ordered to have sex with him, according to court filings.
The group was called DOS, an acronym for "dominus obsequious sororium" in Latin, which roughly means "master of the slave women." Raniere was designated the "highest master" of DOS.
The women were also asked to give up embarrassing information about themselves, such as nude photos and other compromising materials, that could be used to make them comply, or used against them if they decided to leave the group.
Judge Nicholas G. Garaufis on Tuesday ordered Raniere to return the "collateral"—referring to nude photos and other embarrassing information about the women.
In response, Raniere claimed he had "never handled collateral" and "don't know anything about it." He later added, "I don't know who the victims are."
According to WRGB, a CBS affiliate, the "collateral" order is stayed because Raniere plans to appeal his conviction.
The restitution fine is intended to also go toward costs of mental health treatment and unpaid labor for the 21 claimants. It's unclear whether Raniere can pay the fine.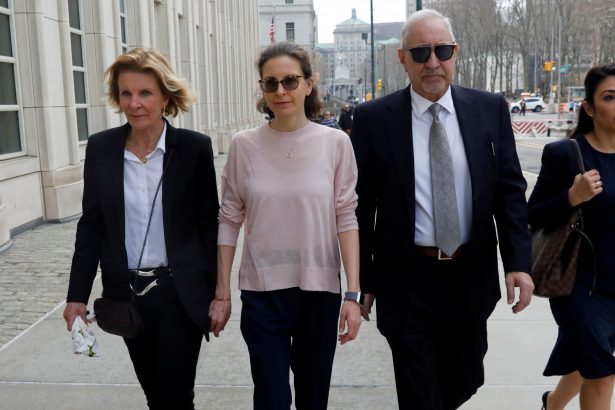 Clare Bronfman, a billionaire heiress to the Seagram's liquor fortune, has been paying his legal bills. The 41-year-old was sentenced in September 2020 to nearly 7 years in prison for her role in NXIVM.
In late June, Allison Mack, known for her TV role in "Smallville", was sentenced to three years in prison by Judge Garaufis for her part in the group. The 38-year-old had previously pleaded guilty to racketeering and conspiracy in 2019.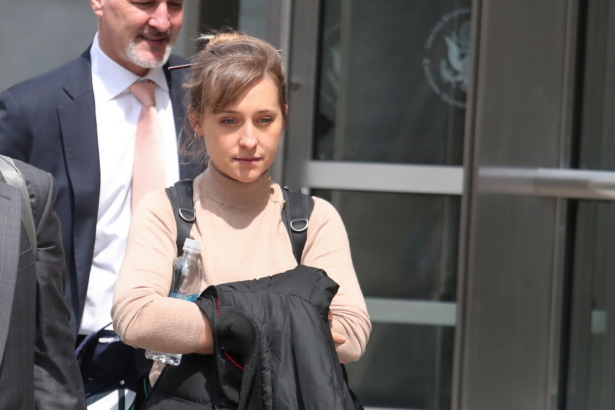 The NXIVM group was founded in 1998 and masqueraded itself as a self-help company that ran "executive success program" courses and other self-help courses that claimed to help people overcome mental blocks to achieve their personal and professional goals in life. The group saw at least 17,000 enrolled in its classes since its founding.
The Associated Press contributed to this report.
From The Epoch Times