Baby No. 4 has arrived for Kim Kardashian West and Kanye West.
The reality star/mogul tweeted Friday about the 6-pound, 9-ounces arrival.
The pair on Thursday, May 9, welcomed the baby via surrogate, and he joins sisters North, 5, and Chicago 1, and brother Saint, 3.
On "The Ellen Show" Thursday with her nieces and nephews, Kourtney Kardashian said her sister was supposed to join her but couldn't because the surrogate was in labor.
Their mother and family matriarch, Kris Jenner, appeared surprised and said she was not aware labor had started.
The baby's name is sure to be of interest.
In January, Kardashian West said she had been Googling Armenian boys' names in honor of her family's heritage but hadn't found anything.
The reality TV star confirmed the birth on Twitter.
"He's here and he's perfect!" she wrote on May 10.
He's here and he's perfect!

— Kim Kardashian West (@KimKardashian) May 10, 2019
"He's also Chicago's twin lol I'm sure he will change a lot but now he looks just like her," Kardashian wrote.
The child's name was not disclosed.
West and Kardashian are the parents to three other children named North, 6; Saint, 3; and Chicago, 18 months.
"Kim and Kanye have known for a while and are very excited. They had one male embryo left and are thrilled it has worked out," a source told E! Online. "Kim always wanted four kids and having two boys and two girls feels perfect. They were very happy with the entire experience the first time and are so grateful to have one more baby."
Kardashian decided to use a surrogate after dealing with placenta accreta during previous pregnancies, according to People magazine.
Placenta accreta occurs when a portion or all of the placenta is connected to the uterine wall after the child is born. In normal cases, the placenta detaches and is pushed out along with the baby.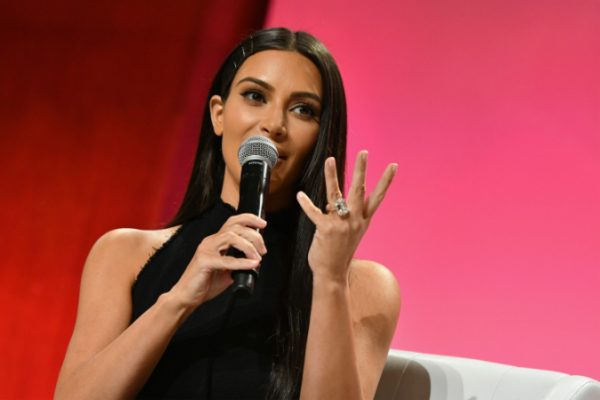 The condition is somewhat rare, affecting about three in 1,000 pregnancies. It can result in severe blood loss or can be deadly, People noted.
In 2013, after giving birth to her first child, Kardashian said it was painful.
"My mom was crying; she had never seen anything like this before. My delivery was fairly easy, but then going through that—it was the most painful experience of my life," she wrote, according to People.
Meanwhile, in 2016, during an episode with "Keeping Up With the Kardashians," her doctor told her: "You never know if you might have the same type of problem that could be more serious this time … You're always taking a little bit of a chance. There are situations where retained placenta could be life or death."
She later said in the episode: "If the two doctors, that I trust, have told me it wouldn't be safe for me to get pregnant again, I have to listen to that. But because I don't know anyone that has been a surrogate or used one, I didn't really think about that as an option for me," People noted.
Epoch Times reporter Jack Phillips and The CNN Wire contributed to this report.