The potential contamination of salmonella has triggered a nationwide recall of "Gold Medal" flour, produced by General Mills.
The company said in a press release that the recall only affects one type of flour.
"This recall only affects this one date code of Gold Medal Unbleached Flour five-pound bags," the notice stated. "All other types of Gold Medal Flour are not affected by this recall."
The recall affects bags with a better-if-used by date of April 20, 2020.
The recall was voluntary and came after the "potential presence" of salmonella was detected during sampling of the packaged product.
The company said no direct consumer reports of confirmed illnesses have arisen as of yet.
"Food safety is our top priority, and though we have not had any confirmed illnesses, we are voluntarily recalling this specific lot of Gold Medal Unbleached Flour to prevent potential illnesses," Jim Murphy, president of General Mills Meals and Baking Division, said in a statement.
"This recall does not involve any other flour products, and we are continuing to educate consumers that flour is not a 'ready to eat' ingredient. Anything you make with flour must be cooked or baked before eating."
Anyone who has the five-pound bags of flour in question should throw out the product. People who have the product can call General Mills Consumer Relations at 1-800-230-8103 or visit GeneralMills.com/Flour for more information.
The recall has not been circulated by the U.S. Department of Agriculture's Food Safety and Inspection Service, which typically circulates information about recalls. The agency is affected by the partial government shutdown but has been keeping its recall portal updated.
The Food and Drug Administration (FDA) warns consumers against consuming raw products made with flour.
According to the agency, "consumers should refrain from consuming any raw products made with flour. Salmonella is killed by heat through baking, frying, sautéing or boiling products made with flour. All surfaces, hands, and utensils should be properly cleaned after contact with flour or dough."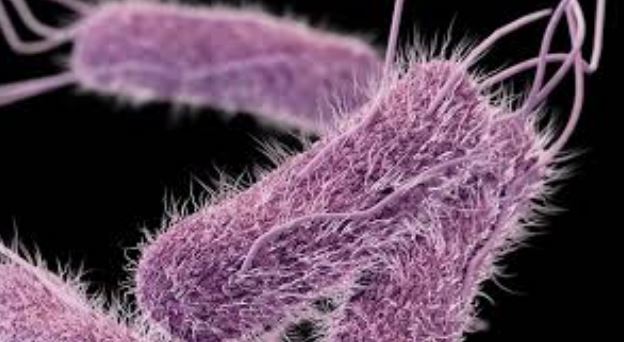 Salmonella
Salmonella can cause salmonellosis, a common bacterial foodborne illness, noted the Centers for Disease Control and Prevention (CDC).
"CDC estimates Salmonella causes about 1.2 million illnesses, 23,000 hospitalizations, and 450 deaths in the United States every year. Food is the source for about 1 million of these illnesses," the agency stated.
Symptoms include diarrhea, abdominal cramps, and fever within 12 to 72 hours after consuming a contaminated product.
Most people recover without treatment; most of those hospitalized suffer from severe diarrhea.
The illness typically lasts four to seven days.
Salmonella outbreaks regularly occur in the United States, leaving dozens sick across multiple states in some instances.
In December 2018, for instance, millions of pounds of ground beef were recalled and some 250 people fell ill from the tainted meat.
Other recent outbreaks have been linked to raw turkey products, raw chicken products, and tahini. The latter case was announced in November and stemmed from tahini products produced in Israel.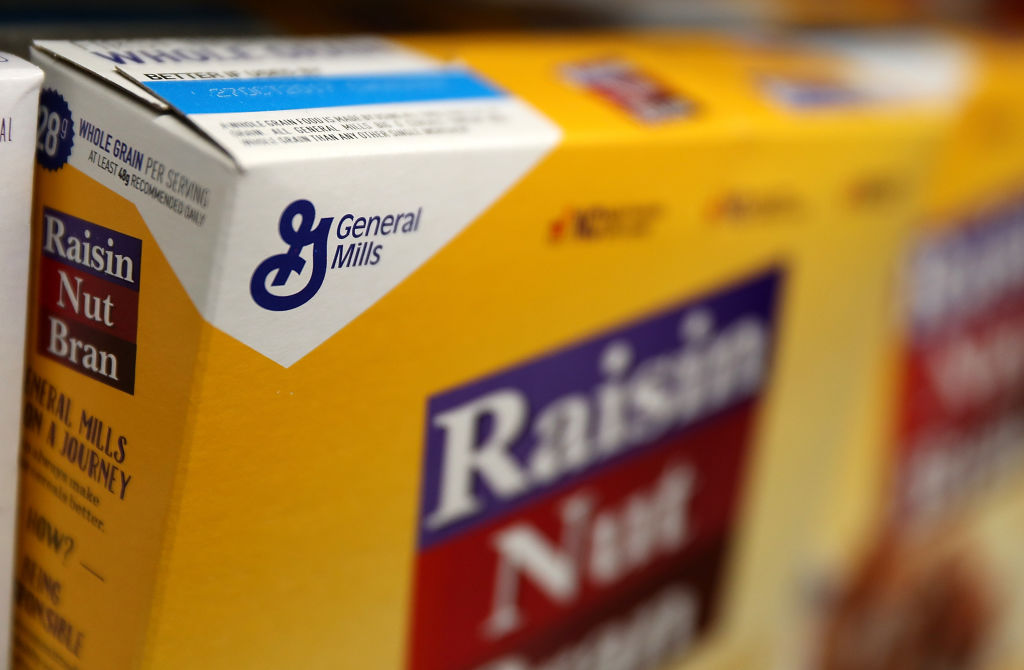 Previous General Mills Flour Recall
In 2016, 45 tons of flour was recalled by General Mills over the detection of E. coli.
The FDA said results of a traceback investigation found that the flour was the source of a multistate outbreak of Shiga toxin-producing E. coli infections.
The outbreak left 63  people infected across 24 states. The infections started on dates ranging from Dec. 21, 2015 to Sept. 5, 2016. Some of the people who got sick ate or handled raw dough.
"FDA's traceback investigation determined that the raw dough eaten or handled by ill people or used in restaurant locations were made using General Mills flour that was produced in November 2015 and select production dates through February 10, 2016 at the General Mills facility in Kansas City, Missouri," the FDA stated.
"Epidemiology, laboratory and traceback evidence available at that time indicated that General Mills flour manufactured at this facility is the likely source of the outbreak."