Another top doctor at the Russian hospital where opposition leader Alexey Navalny was treated immediately after his poisoning last summer has died, the hospital said on Sunday.
Rustam Gabbasovich Agishev, head of the department of traumatology and orthopedics at Omsk emergency hospital, died on March 26, according to a statement released by the hospital.
The 63-year-old had suffered a stroke in December last year and could not recover, the statement said. It is not clear if Agishev had anything to do with Navalny's treatment.
He had worked at the emergency hospital for 30 years. "This is an irreparable loss for the entire medical community. Rustam Gabbasovich was a real fan of his work, he will always remain for us an example of boundless dedication to the profession, mercy and wisdom. He was a talented doctor, a responsible leader, a man of high moral and ethical qualities. For the entire team of the hospital this is an irreparable loss," chief physician of the hospital, Evgeny Osipov, said.
Navalny was initially admitted to the acute poisoning unit of Omsk emergency hospital No. 1 on Aug. 20, 2020, after falling ill from exposure to military-grade Novichok on a plane heading from Siberia to Moscow. The plane made an emergency landing in Omsk.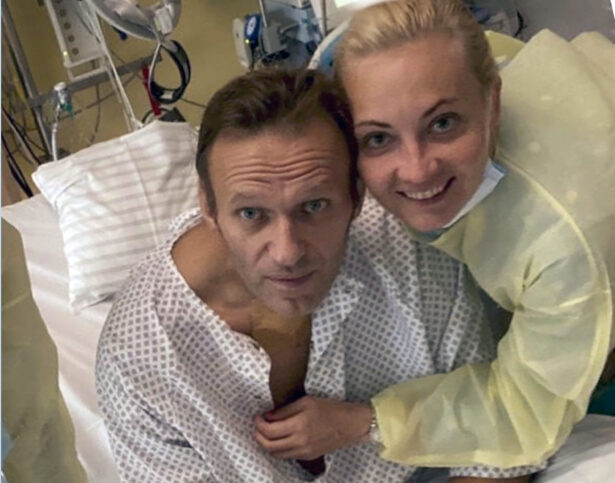 Navalny was put into a medically induced coma and eventually evacuated to the German capital of Berlin, where he spent five months recovering from the poisoning.
Agishev's death comes after Sergey Maximishin, who was the deputy chief physician of the Omsk emergency hospital, suddenly died at the age of 55, in February.
A spokeswoman from Omsk's regional health ministry told CNN at the time that according to preliminary data, Maximishin had died as a result of a heart attack. As the hospital's deputy chief physician for anesthesiology and resuscitation, he was one of the most senior doctors at the hospital.
Leonid Volkov, Navalny's chief of staff, confirmed at the time that Maximishin was in charge of treating the opposition leader—specifically his medically-induced coma.
Navalny is currently imprisoned at penal colony No.2 in Pokrov in the Vladimir region after returning to Russia.
His legal team said this week his condition is deteriorating and there is a deliberate strategy underway to undermine his health. One of his lawyers, Vadim Kobzev, said for four weeks Navalny has complained of acute back pain and did not receive any medical assistance which has led to a complication and resulted in one of his legs essentially not functioning.
By Anna Chernova and Zahra Ullah