NEW YORK—The prize for best film of the year at the National Board of Review Awards went to "Top Gun: Maverick." Martin McDonagh's "The Banshees of Inisherin" took home the most trophies. But the night belonged to its best-director honoree, Steven Spielberg, and the parade of tributes paid to the 76-year-old filmmaker.
So effusive was the praise for Spielberg that Colin Farrell, there to accept the award for best actor for his performance in "The Banshees of Inisherin," said the experience of first watching "E.T." was the most euphoric of his life, ranking it even above the births of his two children.
"I'm glad this isn't televised," said Farrell.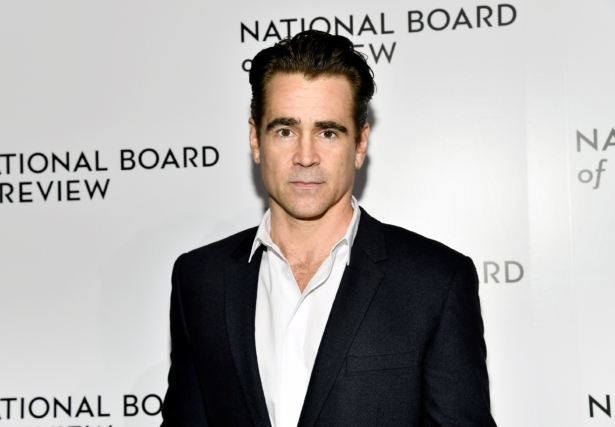 Despite the lack of a broadcast from Cipriani's 42 Street in midtown Manhattan, the National Board of Review Awards have long been a regular and starry stop in Hollywood's awards season. This year's ceremony, hosted Sunday for the seventh time by Willie Geist, came right in the thick of a battery of big dates on the Oscar calendar. The Golden Globes are Tuesday, the Screen Actor Guild nominations are Wednesday, and voting for the Academy Awards starts Thursday.
That meant that the National Board of Review (NBR) Awards, put on by a long-running group of film enthusiasts, was a chance to stoke buzz and polish acceptance speeches. The National Board of Review makes it easier, too, by announcing winners in advance and pairing each with a lavish introduction from a collaborator or friend.
Gabriel LaBelle, who plays a fictionalized version of young Spielberg in "The Fabelmans" and was honored for breakthrough performance along with Danielle Deadwyler of "Till," similarly described the life-changing nature of a call from Spielberg.
"I feel like I'm in debt, like I owe you, like I owe you my first born child or something," LaBelle said, still in apparent disbelief at his turn of fate. "I don't know how I'll ever pay you back."
When Spielberg took the stage, the crowd rose in a standing ovation.
"My whole career in all the films I've directed—my job, as I have seen it—is as the accompanist and the conductor to whoever or whatever should be the center of your attention," he said. "But when it came time for me to sit down with Tony Kushner to explore the possibilities of a story that became 'The Fabelmans,' I realized for the first time that I couldn't take cover behind a mothership or a T-Rex or a big mechanical shark that never worked."
Much has been made about "The Fabelmans" being Spielberg's most personal film, a classification he didn't dispute. Though he noted that every movie, in any genre, can be personal to a director, Spielberg said making his latest "was like moving back in with my parents and my sisters."
"You say you can't go home again? Oh, no. That's wrong. You can go home again," he said.
Though Spielberg is renowned as a hit-maker, "The Fabelmans" has struggled to ignite at the box office with just $15.1 million worldwide, sapping some of its Oscar momentum.
Meanwhile, the awards hopes for a pair of theatrical successes—"Top Gun: Maverick" and "Everything Everywhere All at Once"—have risen. "Top Gun" star Tom Cruise didn't attend Sunday, but producer Jerry Bruckheimer applauded him while accepting for best film.
"Simply put: He's a force of nature," Bruckheimer said. "A man with one goal: to entertain audiences."
After being introduced by her "Crazy Rich Asians" co-star Awkwafina, "Everything Everywhere All at Once" star Michelle Yeoh accepted the award for best actress.
Best supporting actress went to Janelle Monáe for the whodunit sequel "Glass Onion: A Knives Out Mystery." Her introduction came from Benoit Blanc, himself: Daniel Craig. "Are you kidding me?" Monáe exclaimed. "You guys got [expletive] James Bond?"
"When Janelle floats, when she glides into a room, the chemicals in the air change," Craig said of his "Glass Onion" co-star. "When I had the privilege of working with her, every day she lifted me up."
Brendan Gleeson, who stars opposite Farrell in "The Banshees of Inisherin," wasn't there to accept his award for best supporting actor, though Farrell read a letter from him. Gleeson remarked on the success of Martin McDonagh's movie: "Happy days for a sad film."
McDonagh was also honored with the award for best original screenplay. Oscar Isaac, who stars in the playwright's next film, introduced McDonagh by recalling his first meeting with him at a London pub, an encounter that ended in the two sharing mushrooms. Once he reached the stage, McDonagh thanked Isaac "for revealing only one of my drug preferences."
McDonagh then made one of the night's most pointed remarks, applauding his film's distributor, Searchlight Pictures, for giving him no notes on the screenplay: "Which is probably why I'm up here tonight."