Daniel Cameron, who was endorsed by former President Donald Trump, won the Republican nomination in the Kentucky gubernatorial race on Tuesday.
He now faces incumbent Gov. Andy Beshear, a Democrat, in the November general election. Beshear is seeking his second term as governor.
Cameron, a former legal counsel to Republican Senate Leader Mitch McConnell (R-Ky.), currently serves as Kentucky's attorney general.
He announced his bid for governor last year and emerged victorious over 11 other candidates.
Among the candidates was Kelly Craft, who served as the United Nations ambassador in the Trump administration, and had secured a last-minute endorsement from Florida Gov. Ron DeSantis.
Also among the candidates were Kentucky's agriculture commissioner, Ryan Quarles, state auditor Mike Harmon, and Somerset Mayor Alan Keck.
There were no reports of voting disruptions, even though storm warnings were issued in some areas in the state, according to the secretary of state's office. Turnout was light in many locations due to rain across much of the state during part of the day, the office noted.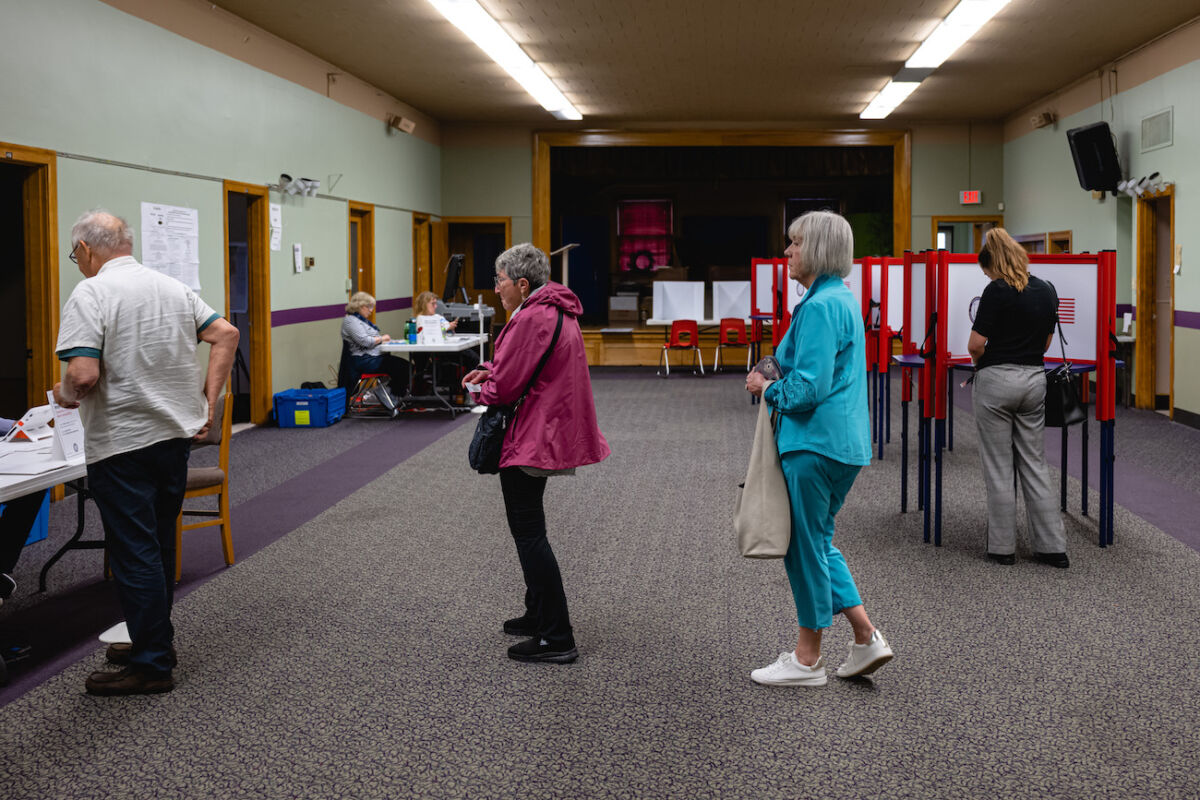 During his campaign, Cameron emphasized his record in office, reminding voters of his lawsuits against Beshear and the Biden administration over abortion, immigration, and COVID-19 policies.
"Very first. Freedom in our constitution is the freedom of religion. But Governor Beshear ignored the constitution and shut churches down," Cameron said in his first television campaign ad, referring to the lockdown spurred by the COVID-19 pandemic in 2020.
"So I took [Beshear] to court and fought to reopen churches so we could come together for worship. Kentucky deserves a governor who respects our laws and our freedoms," Cameron said.
"A governor who knows only liberty creates prosperity and only faith can keep us strong … that's exactly the kind of governor I will be."
Cameron successfully challenged Beshear's COVID-era restrictions and halted them.
If elected, he would become the state's first black governor. He is already the state's first black attorney general.
Cameron played up the historic nature of his nomination in his victory speech on Tuesday, saying his campaign aims to "embody the promise of America, that if you work hard and if you stand on principle, anything is possible."
"To anyone who looks like me, know that you can achieve anything," he told his supporters. "Know that in this country and in Kentucky, all that matters are your values."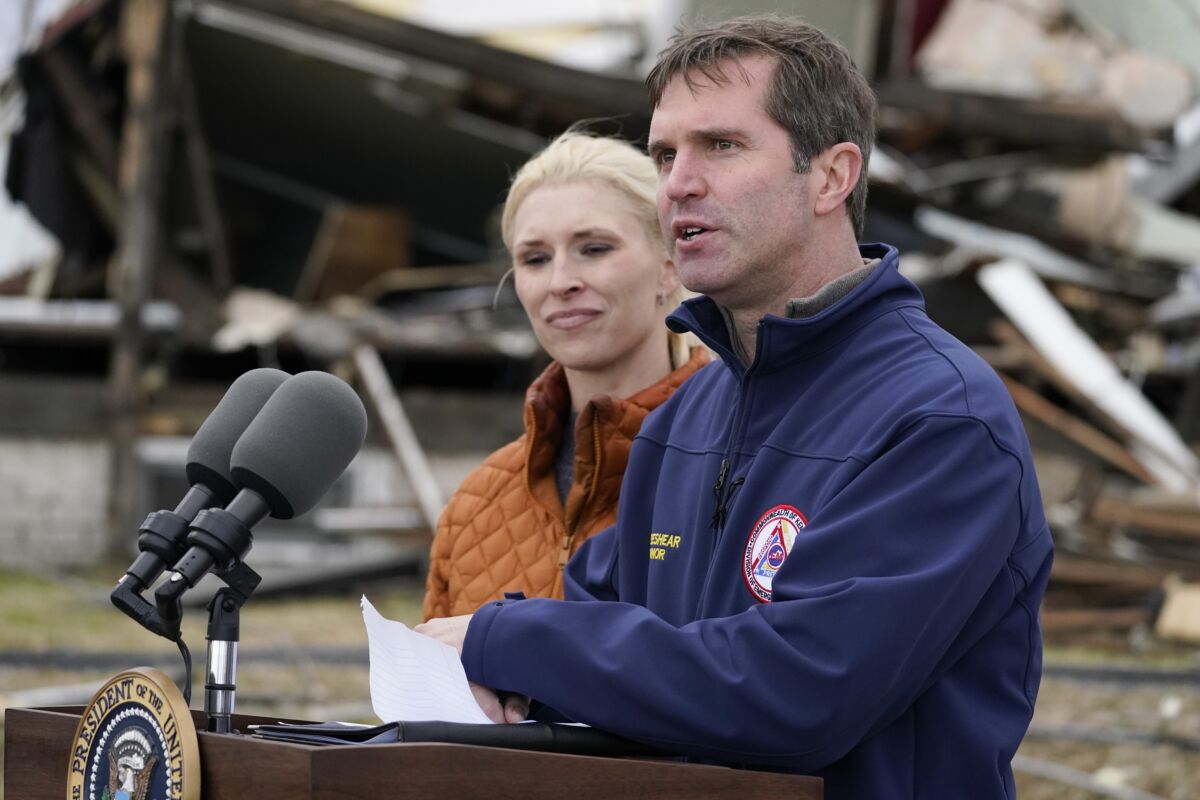 Beshear had asserted that his actions during the COVID-19 pandemic saved lives, and that he looked closely to guidance that came from Trump's coronavirus task force. During the pandemic, Beshear held daily pandemic briefings for months.
Later, following tornados in 2021 and floods in 2022 in the state, Beshear led relief efforts to help those affected.
In April, Beshear publicly grieved the loss of a close friend who died in a mass shooting in which a bank employee in Louisville fatally shot five coworkers.
On Tuesday, in setting the stage for his reelection campaign, Beshear lauded his governance of Kentucky's economy, pointing to record economic development successes.
Beshear was the state's attorney general before he was succeeded by Cameron, and became governor in 2019.
Kentucky is a largely conservative, Republican-dominated state. In the 2020 election, Trump won the state against Democrat Joe Biden by more than 25 percentage points.
Cameron had made a speech in support of Trump's reelection campaign at the 2020 Republican National Convention.
In other races, Republican Secretary of State Michael Adams, who is seeking reelection, won his primary against two candidates, including one who questioned election integrity. Adams had successfully pushed for expanded voter access. He now faces Democrat Charles "Buddy" Wheatley in November.
Allison Ball, who served two terms as Kentucky's treasurer, won the GOP primary in the race for state auditor. She will now face Democrat Kimberley Reeder, who ran unopposed.
Garrard County Attorney Mark Metcalf won the GOP primary for state treasurer and will face Democrat Michael Bowman in November.
Republican Jonathan Shell and Democrat Sierra Enlow, who won their respective primaries, will face each other in November in the race to be Kentucky's agriculture commissioner.
Reuters and The Associated Press contributed to this report.
From The Epoch Times