The U.S. government is prepared to spend $20 million in humanitarian aid for the people of Venezuela, Secretary of State Mike Pompeo announced on Jan. 24.
The State Department said in a statement dated January 24 it is ready to provide emergency aid as Venezuelans "struggle to cope with severe food and medicine shortages, and the other dire impacts of their country's political and economic crisis caused by the illegitimate Maduro regime."
"We call on appropriate Venezuelan authorities to immediately implement the critical economic and political reforms necessary to end the hyperinflation, supply shortages, and corruption at the heart of this crisis," the department said.
Sen. Marco Rubio (R-Fla.), an outspoken advocate for Venezuelan issues in Congress, described the United States' outreach effort as significant.
"I think the very first step is to take care of the Venezuelan people," Rubio, who worked with the Trump administration in acknowledging Juan Guaido as Venezuela's interim president, told the Miami Herald. "It's the first request that came from the interim president, and it's the best thing we can do in the short term."
The Trump administration has requested an open U.N. Security Council meeting to discuss Venezuela's situation early on Jan. 26.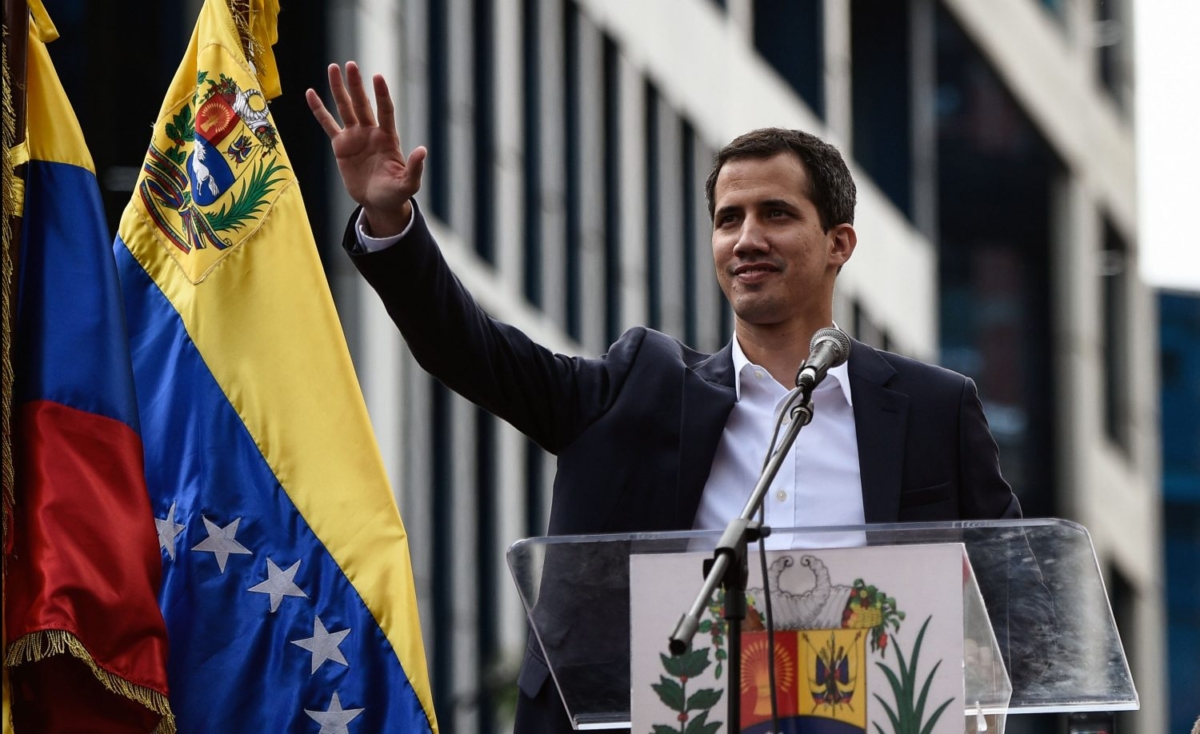 Interim President Announced
The $20 million aid announcement comes as Venezuela's opposition-run National Assembly, whose leader is Guaido, emphasized the country's dire need for humanitarian aid, including food, medical supplies, and other basic items.
Guaido, 35, had declared himself as interim head of state on Jan. 23. He hoped the United States would recognize him as Venezuela's legitimate political leader.
On the same day, President Donald Trump declared Guaido the "interim president of Venezuela" and National Assembly as the "only legitimate branch of government duly elected by the Venezuelan people."
The citizens of Venezuela have suffered for too long at the hands of the illegitimate Maduro regime. Today, I have officially recognized the President of the Venezuelan National Assembly, Juan Guaido, as the Interim President of Venezuela. https://t.co/WItWPiG9jK

— Donald J. Trump (@realDonaldTrump) January 23, 2019
"The National Assembly invoked the country's constitution to declare Nicolas Maduro illegitimate, and the office of the presidency therefore vacant," Trump wrote in a statement. "The People of Venezuela have courageously spoken out against Maduro and his regime and demanded freedom and the rule of law."
Guaido described Maduro's Jan. 10 inauguration to a second six-year term as amounting to an usurpation of power. Venezuela's main opposition parties boycotted the vote, with Maduro's two most popular rivals banned from running and Socialist Party aggressively campaigning opponents calling it vote-buying.
Guaido and allies argue the presidency is vacant as a result and the constitution calls for the head of congress to assume the interim presidency in such a situation.
So far, these countries join US in recognizing @jguaido as legitimate leader of Venezuela:
Argentina
Brazil
Canada
Chile
Colombia
Costa Rica
Ecuador
France
Georgia
Guatemala
Honduras
Paraguay
Panama
Peru

So far, these countries siding with Maduro's mafia:
CUBA
BOLIVIA
MEXICO

— Marion Smith (@smithmarion) January 24, 2019
Argentina, Brazil, Canada, Chile, Colombia, Costa Rica, France, Guatemala, Honduras, Panama, Paraguay, Peru, and several other nations followed suit in recognizing Guaido as interim president on the same day.
Guaido said he had phoned supportive heads of state from around the world on Jan. 24.
"I just received a phone call from [Spain's Prime Minister] Pedro Sanchez, and was able to describe the struggle we are leading together with all of Venezuela to achieve a transition government and hold free elections," Guaido said in a Twitter post.
Protests in Venezuela
Large groups of demonstrators took to the streets in Caracas and other Venezuelan cities on January 23 to denounce Maduro, whose regime is blamed for causing the country slide into a dire economic and political crisis.
On Jan. 21, the first low-ranking military uprising was recorded with 27 members of the National Guard arrested. This suggested cracks were forming in the military's loyalty to the Venezuelan government. The incident was followed by widespread protests that left cars ablaze and statues smashed.
Local rights groups say a total of 14 people have been killed in violence linked to protests within the past week, according to Reuters.
Wow! Video of just one of the various meeting points in #Caracas today calling for the end of the Maduro regime & restoration of Constitution. Massive turnout across dozens of cities across #Venezuela. Today is much different than past protests. pic.twitter.com/bZKDJTK2Pk

— Sotiri Dimpinoudis (@sotiridi) January 23, 2019
Washington's support for Guaido prompted Maduro, Venezuela's leader since 2013, to break relations with the United States. On Jan. 24, Maduro said he was closing Venezuela's embassy in Washington as well as all of the country's consulates in the United States.
In a speech, Maduro dismissed Guaido's inauguration and continued to proclaim himself as the country's legitimate leader.
Maduro has relied extensively on the military to maintain power amid annual inflation of nearly 2 million percent, and an exodus of Venezuelan refugees into neighboring countries. Since 2014, more than 2.3 million people have fled Venezuela, according to Human Rights Watch.
Reuters contributed to this report