White House press secretary Kayleigh McEnany said she tested positive for COVID-19 on Monday, but doesn't have any symptoms.
In an announcement on Twitter, McEnany wrote that "no reporters, producers, or members of the press are listed as close contacts by the White House Medical Unit."
McEnany last took questions from reporters outside the White House on Oct. 2.
"Moreover, I definitely had no knowledge of Hope Hicks' diagnosis prior to holding a White House press briefing on Thursday," she said, adding that "as an essential worker, I have worked diligently to provide needed information to the American people at this time."
"With my recent positive test," she added, "I will begin my quarantine process and will continue working on behalf of the American people remotely."
Her diagnosis came after President Donald Trump, First Lady Melania Trump, and three GOP senators confirmed positive COVID-19 tests in recent days. Trump, 74, was taken to Walter Reed hospital in Montgomery County, Maryland, over the weekend, while Melania wrote Monday that she is "feeling good" and will continue to rest at home.
— Kayleigh McEnany (@PressSec) October 5, 2020
President Trump on Sunday night made a last-minute surprise visit to his supporters outside Walter Reed, greeting supporters while inside a car and wearing a face mask.
"I really appreciate all of the fans and supporters outside of the hospital. The fact is, they really love our Country and are seeing how we are MAKING IT GREATER THAN EVER BEFORE!" he wrote on Twitter. In a video before the event, the president said that "I learned a lot about COVID … and I get it, and I understand it."
"This the real school … this isn't the 'let's read-the-book' school," he said, adding: "In the meantime, we love the U.S.A., and we love what's happening."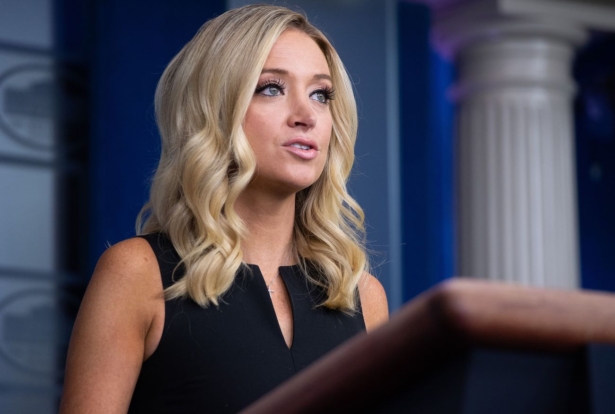 White House chief of staff, echoing statements from Trump's doctors on Sunday, said Trump could be released from the hospital on Monday.
"That determination has not been made yet. Obviously, he continued to improve overnight and his health continues to improve," Meadows said on "Fox & Friends." His doctors "will actually have an evaluation sometime late morning and then the president, in consultation with the doctors, will make a decision on whether to discharge him later today," Meadows remarked. "We're still optimistic that based on his unbelievable progress and how strong he's been in terms of his fight against this COVID-19 disease that he will be released, but that decision will not be made until later today."
From The Epoch Times