UPDATE at 2:30 p.m. ET: The Coast Guard says four bodies have been recovered near a dive boat that caught fire off the California coast with dozens of people aboard.
Lt. Cmdr. Matthew Kroll says the bodies recovered Monday morning had injuries consistent with drowning.
Searchers are continuing to look for 29 other people who were aboard the vessel Conception, which burned while anchored off Santa Cruz Island.
As many as 34 people are feared dead, according to the Coast Guard, after a dive boat caught fire before dawn off the Southern California coast on Sept. 2.
Five people were rescued and Lt. Cmdr. Matthew Kroll told The Associated Press the Coast Guard was searching for others who may have been able to escape the fire by jumping from the boat.
He added, however, that 34 were feared dead. Two of the crew suffered minor injuries, said Coast Guard Petty Officer Mark Barney.
Capt. Brian McGrath of the Ventura County Fire Department confirmed some deaths to The Daily Beast but said he could not give an exact number.
The fire broke out before dawn aboard the dive boat Conception on the final day of a Labor Day weekend cruise to the Channel Islands.
"At 3:15 this morning the Coast Guard overheard a mayday call. The call was garbled, it was not that clear, but we were able to get some information out of it to send vessels on scene," Barney said.
The Conception was operated by Worldwide Diving Adventures, a respected Santa Barbara-based company that says on its website it has been taking divers on such expeditions since 1972.
The Coast Guard said five crew members sleeping on the top deck of the 75-foot commercial scuba diving vessel were rescued by a good Samaritan pleasure craft called the Great Escape.
The 34 others, who were sleeping below deck, have not been accounted for, Kroll said.
#CoastInc: @VCFD responded to boat fire off the north side of Santa Cruz Island at approximately 3:28am. @USCG helping support rescue operations for people aboard a dive boat. #ChannelIslands @USCGLosAngeles @CountyVentura @SBCOUNTYFIRE pic.twitter.com/DwoPGfBjtA

— VCFD PIO (@VCFD_PIO) September 2, 2019
The Conception had departed at 4 a.m. Saturday with plans to return at 5 p.m. Monday.
It was outfitted with dozens of small berths for people to sleep in overnight.
The trip promised multiple opportunities to see colorful coral and a variety of marine life.
BREAKING NEWS: The Coast Guard has launched multiple rescue assets along with assets from local agencies to assist more than 30 people in distress on a 75ft boat near Santa Cruz Island. More details will be available later as this operation continues.

— USCG Los Angeles (@USCGLosAngeles) September 2, 2019
Crash Deaths in the United States
Tens of thousands of people are killed and millions injured each year from motor vehicle crashes, according to the Centers for Disease Control and Prevention (CDC). The CDC says these deaths cost more than $380 million in direct medical costs.
The major risk factors for crash deaths in the United States are not using seat belts, car seats, and booster seats (factors in over 9,500 crash deaths); drunk driving (a factor in more than 10,000 crash deaths); and speeding (contributing to more than 9,500 crash deaths).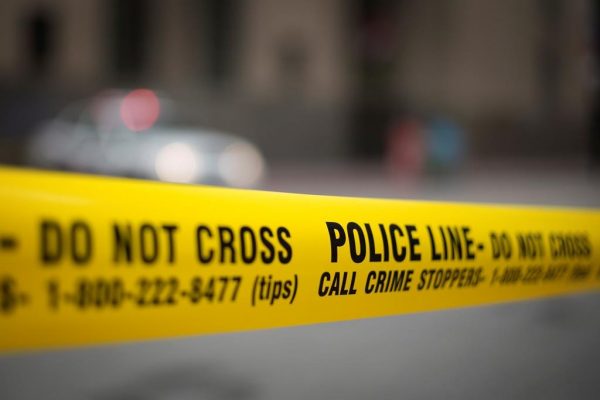 According to 2017 data from the CDC, the 10 leading causes of death in the United States were: heart disease, cancer, unintentional injuries, chronic lower respiratory diseases, stroke, Alzheimer's disease, diabetes, influenza and pneumonia, kidney disease, and suicide.
These further break down as follows: the most common are unintentional poisoning deaths (58,335), followed by motor vehicle traffic deaths (40,327), and unintentional fall deaths in third place (34,673).
The total number of emergency department visits for unintentional injuries in the United States in 2017 was 30.8 million, according to the CDC.
The 10 leading causes accounted for 74 percent of all deaths in the United States in 2017.
The Associated Press and Epoch Times reporter Jack Phillips contributed to this article.