Chinese citizen journalist Fang Bin was released on Sunday after being secretly sentenced to three years in prison by the Chinese communist regime for exposing the true situation of the COVID-19 outbreak in the central Chinese city Wuhan.
On Monday, Fang was reportedly homeless owing to the regime's pressure on his family.
A Wuhan resident who knows Fang's situation but did not want to be identified told The Epoch Times that Fang had been released from prison on April 30. Afterwards, he was sent to Beijing by the Wuhan police, where his son gave him a meal.
Fang was then sent back to Wuhan by Beijing police. His family in Wuhan didn't dare to take him in owing to threats from the authorities.
The Wuhan resident revealed that on the night of May 1 Fang was wandering the streets of Wuhan with no money. He has not been allowed to accept media interviews, and someone is closely following and monitoring him.
"Fang Bin is wandering without a home in his homeland and I appeal to [Chinese Communist Party leader] Xi Jinping to let Fang Bin live in peace," said the resident.
Another citizen in Wuhan who knows the situation but also didn't want to be identified told The Epoch Times that Fang must have been tortured in prison. Many people in Wuhan who followed his situation have been monitored by the authorities, and the police purposefully let him out to see who he would contact.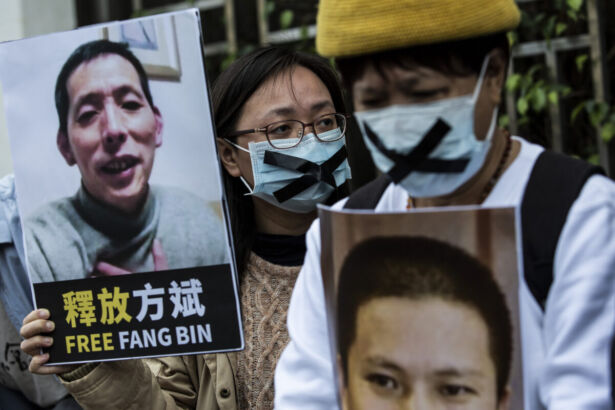 The citizen said that both Beijing and Wuhan police wanted to send Fang to each other's city to avoid trouble, and revealed that the State Security and Law Committee of the Wuhan Public Security Bureau held a meeting overnight to discuss how to drive Fang Bin away and prevent him from staying in Wuhan.
The citizen also said that Fang Bin's Hanfu, or Han Dynasty-style clothing, company and warehouse in Hankou North Wholesale Market in Wuhan were also seized by authorities.
"Nobody knows where all the Hanfu and the company's property are, or who to ask. No one has come out to take responsibility. What is the law?" the citizen said.
Revealing the Truth of the COVID-19 Outbreak in Wuhan
At the beginning of 2020, COVID-19 broke out in Wuhan and the city was suddenly locked down. The Chinese regime covered up the true scale of the outbreak, with Fang visiting many hospitals in Wuhan to film the real situation.
The videos he captured and posted on social media showed how at the Wuchang funeral home, eight bagged corpses could be seen within a few minutes, while at Wuhan Fifth Hospital eight corpses were moved out.
Fang was arrested by the police on Feb. 2, 2020. He was secretly sentenced to three years in prison in 2021 for "picking quarrels and provoking trouble."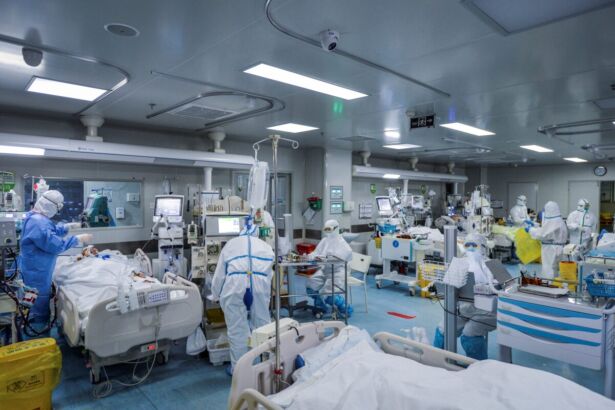 Fang appealed to the Intermediate Court of Wuhan City and in 2022, the court ruled it would uphold the original sentence.
Before Fang's release from prison, a new Twitter account allegedly to be Fang's suddenly appeared. On April 26, a message was posted on the account: "Thanks to all netizens, I am back. Don't give up! Keep working hard."
The Wuhan citizen told The Epoch Times that Fang Bin had not been released from prison because he had no access to the internet and overseas social media are blocked by China's firewall. The Twitter post may have been released by the Chinese regime to flush out Fang's supporters, the citizen said.
Xiao Lusheng and Hong Ning contributed to this report.
From The Epoch Times